Houses for sale
Villa Vourno
Three bedroom villa with swimming pool, mature gardens, garage and superb views.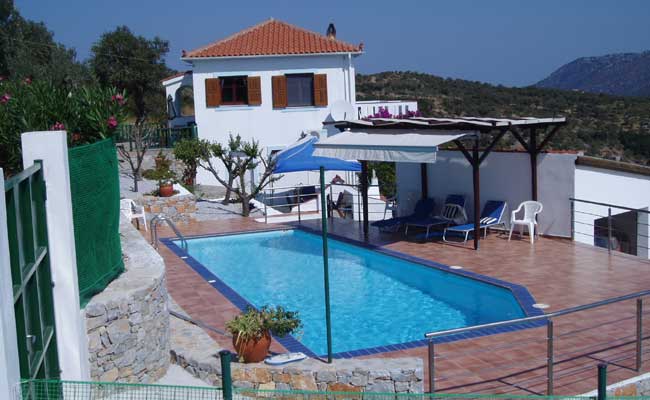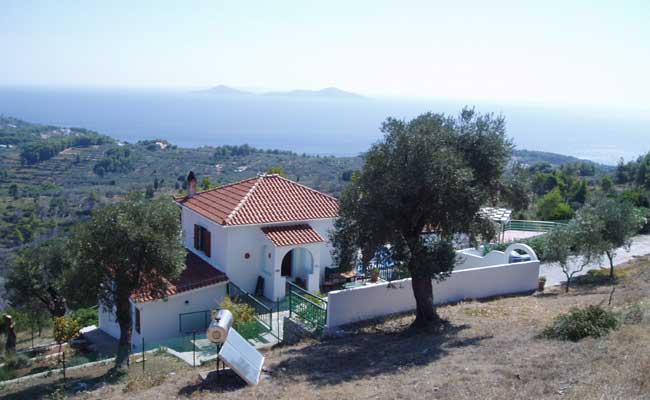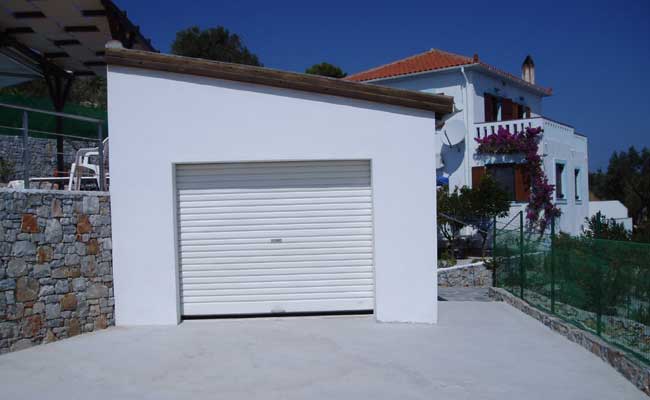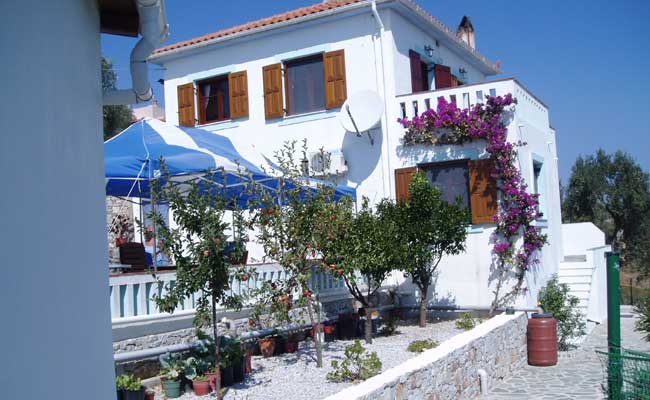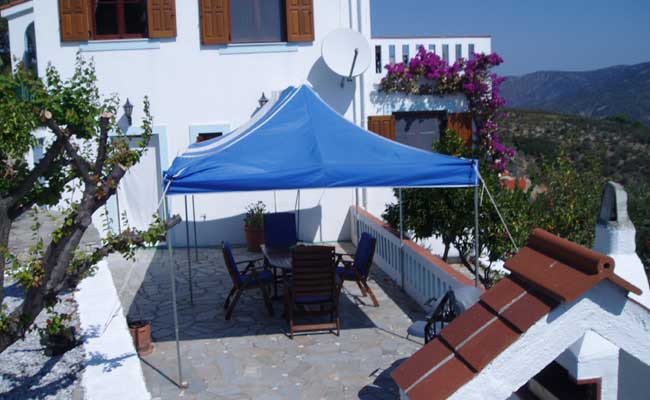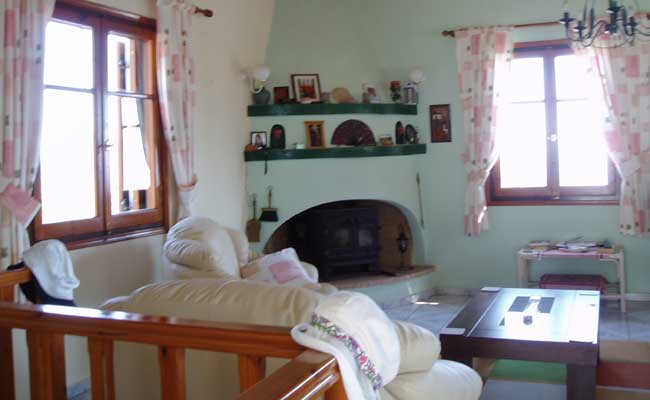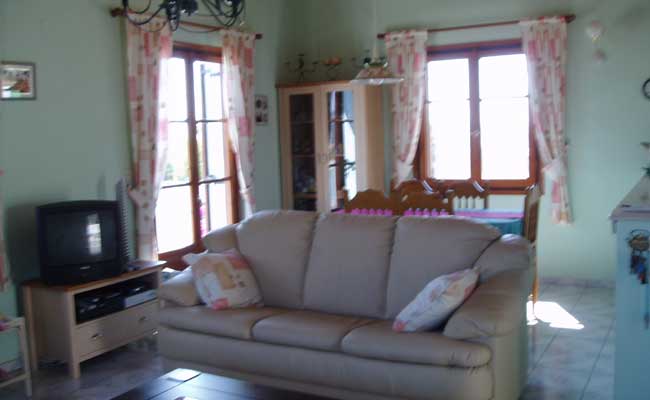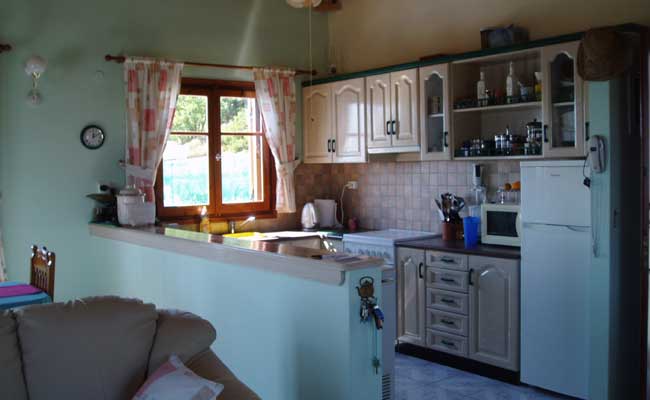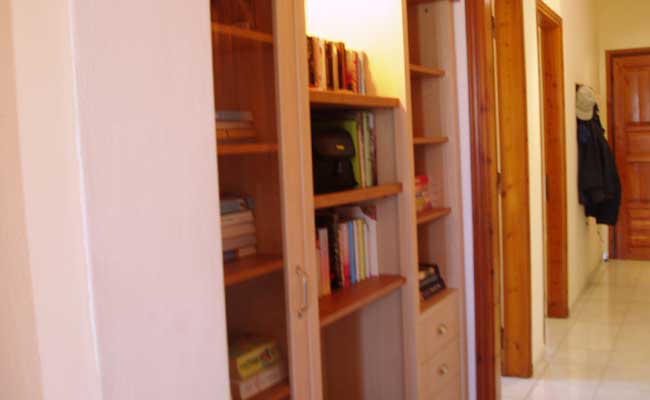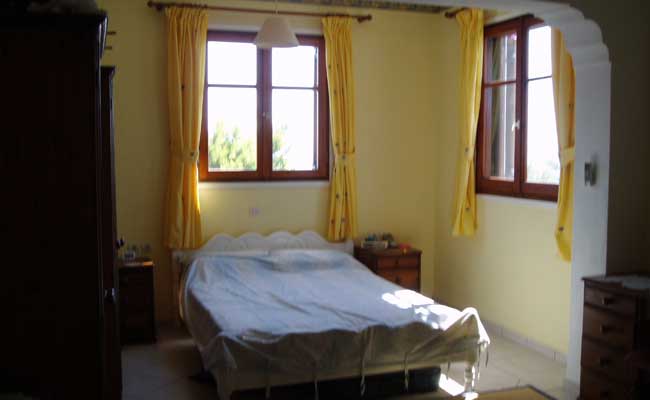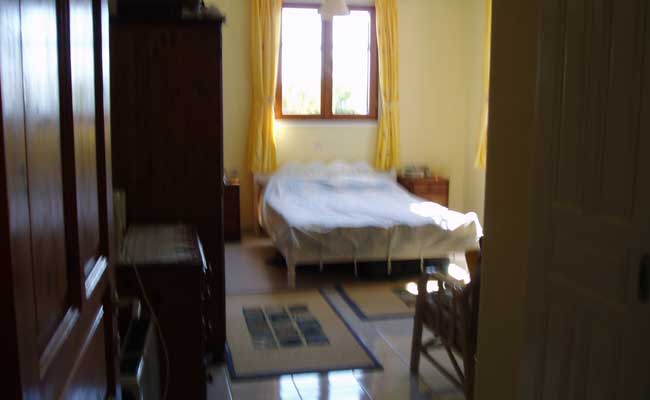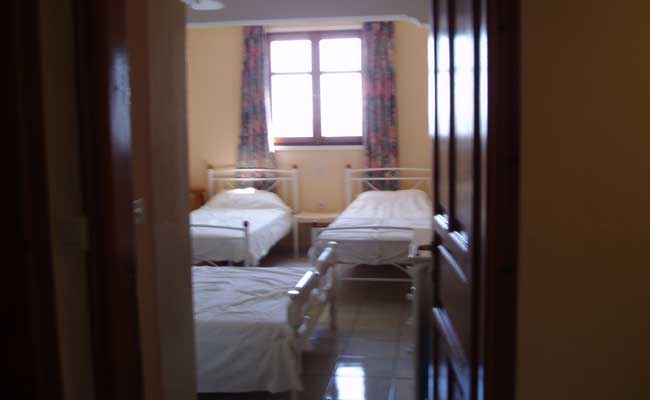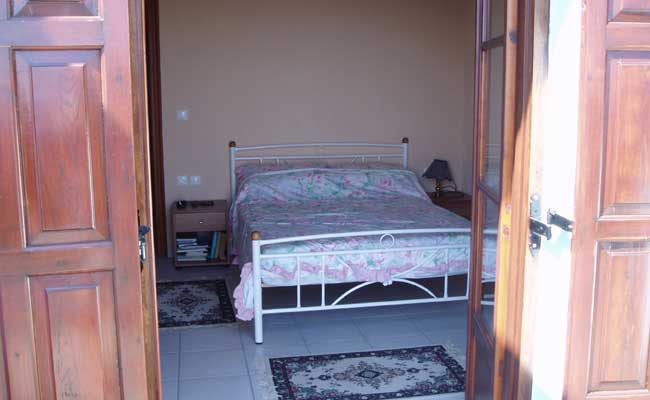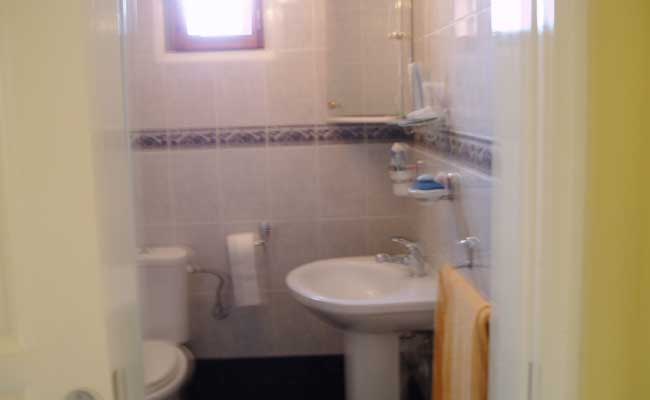 This villa really does tick all the boxes so it is very easy to 'wax lyrical'!
It is located in an area called Vouno which has easy access to both the Old Village and to Patitiri. Set on a hillside in a very sheltered position with superb uninterrupted views over the Aegean to the islands of Two Brothers and to Peristera. It is a very private position and cannot be overlooked in any way. The main garden is fenced but the land extends beyond these borders. The house is set in mature gardens which have obviously received loving care over the years and comprises of several fruit trees, a small olive grove and other areas set in various walled terraces.
The accommodation consists of the following:-
Entrance
A plaka path leads down to the main door and covered porch area which enters onto a large open plan room which takes the whole of this floor.
Living space and kitchen (open plan)
This main living area has an open beamed ceiling and wood burning stove. In this room is a good sized kitchen which is divided from the living area by a small wall. This custom made kitchen is fully fitted with light beige wood units with eye line and base cupboards and stainless steel sink. Equipment consists of fridge,freezer, gas oven and microwave. The kitchen has a pale ceramic tile with attractive splashbacks.
On the living area side of the kitchen is a good family sized dining table and chairs. This is divided from the seating area by settees. This is a very large room and completely open plan which provides ample area for each use. There are double patio doors leading onto a small balcony and excellent panoramic views.
From this main living floor a white marble staircase leads down to the lower sleeping floor which because of the lay of the land is also on a ground floor.
Continued
The stairs lead onto a large rectangular hall area which has given ample space for a small second kitchenette area, laundry area and a side door to the garden. This area is tiled in blue and white. Off this hall is the huge master bedroom which has an en suite shower room with toilet and hand basin with mirror over and cupboards. The shower is enclosed and is heated by immersion heater. This large airy bedroom is decorated in a very attractive pale yellow with a large white bed and the floor is tiled in a light coloured tile. There are wardrobes and other bedroom fittings.
Bedroom's
The second bedroom is accessed from the hall area and there is a dividing door which could possibly be shut off from the main house giving a separate large apartment or guest space as it also has its own access. From the hall area there is an office area with a desk and bookshelves. There are also built in wardrobes. This could be converted to give a small kitchen area. Off this is the large bedroom which if I say presently contains a double bed plus easily spaced twin beds you can understand the size. It is prettily furnished with white fittings throughout. Super views straight out to sea.
The third bedroom has a double bed plus a pull down double bed settee. Furnished as the other bedrooms. There are patio doors from this room which lead onto a private patio area all fully plaka-ed which has the wonderful view.
Bathroom
The main bathroom is again quite large and with a big glass enclosed shower, toilet and hand basin. Fully tiled and fitted. A lovely room.
Outside
The side door on this floor opens onto a well maintained patio area with rose garden and a huge olive tree. Steps from here lead down to another large patio and dining area with built in BBQ area. A few steps lead up to a spectacular pool which is 10 metres long and 4 metres at its widest point. The surrounding sun deck area is tiled in a terracotta colour tile with plenty of room for sun loungers and there is also an area with a pergola and awning to provide much needed shade. The area is protected by stainless steel surrounds which allows the full view to be exposed. There is also an outside shower. This really is a wonderful entertaining and relaxing area with superb views and it is hard to do it justice with mere words.
Needless to say the property has a large garage (5m x 4m) and plenty of storage areas. There is solar as well as immersion heating. The property has three ample water storage tanks both for the pool and for the villa.
It is maintained both internally and externally to a very high standard. Beautifully furnished and styled.
The villa is 150 square metres on an approximate eight stremmata plot.
It is sold with all furniture and fittings.
A magnificent property at a very good price.