Houses for sale
Oniro House
This lovely house is set on the slopes of the Old Village in a quiet and secluded area with easy access.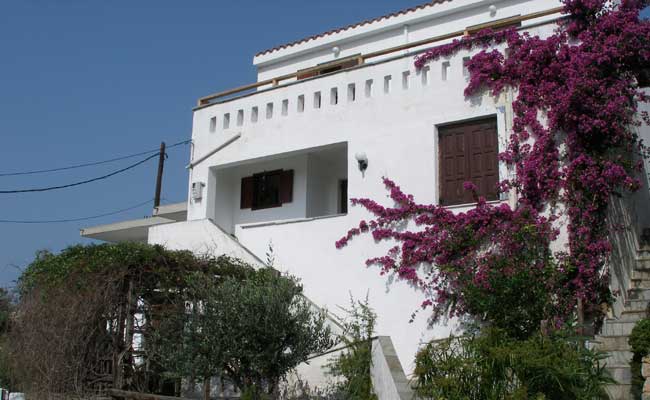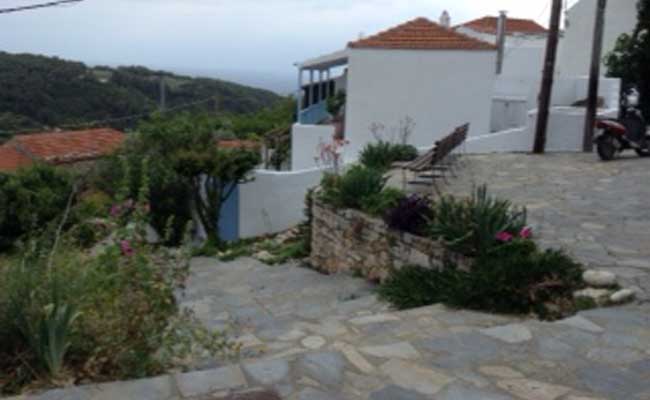 View of nearby path and house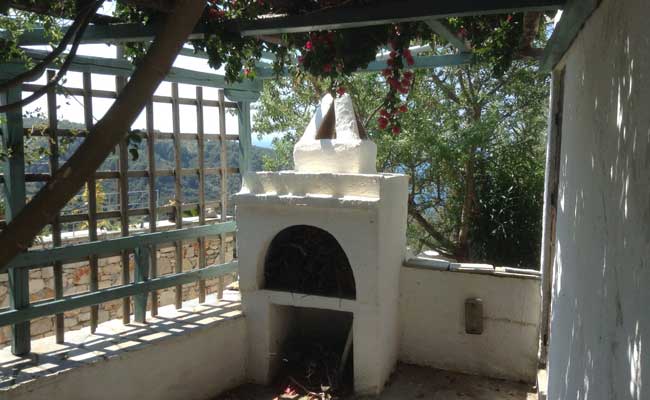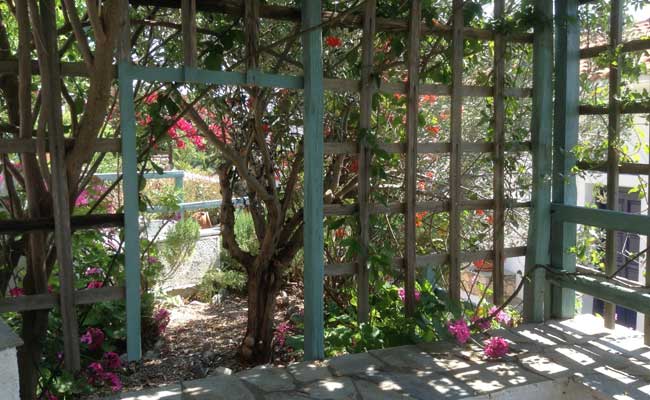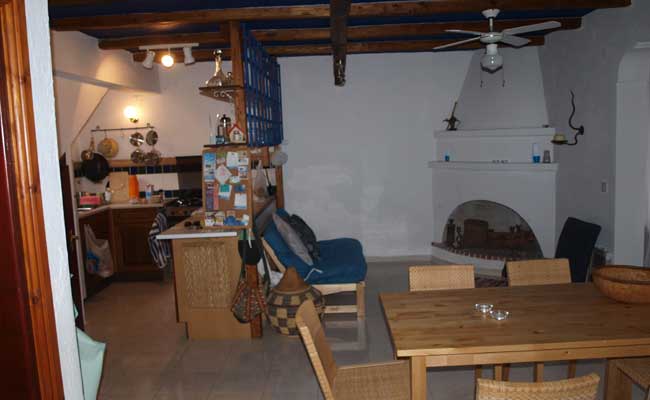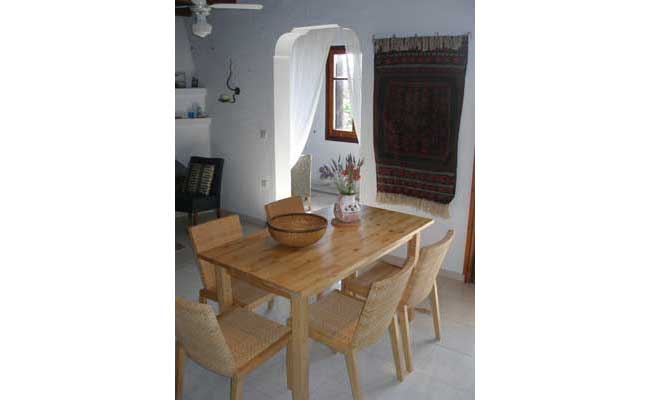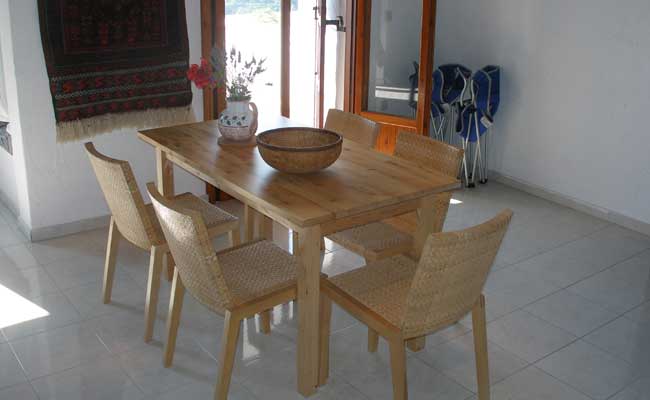 Main room to garden steps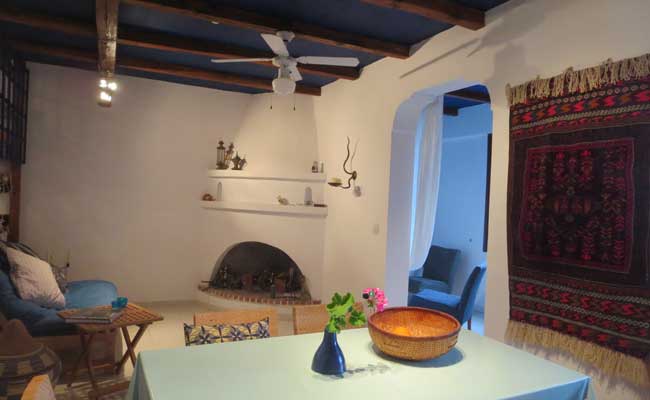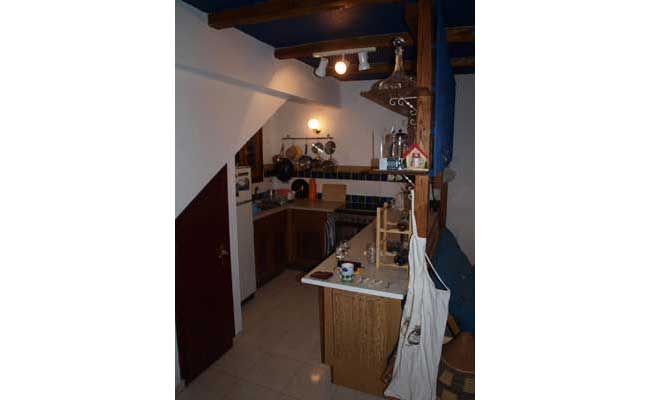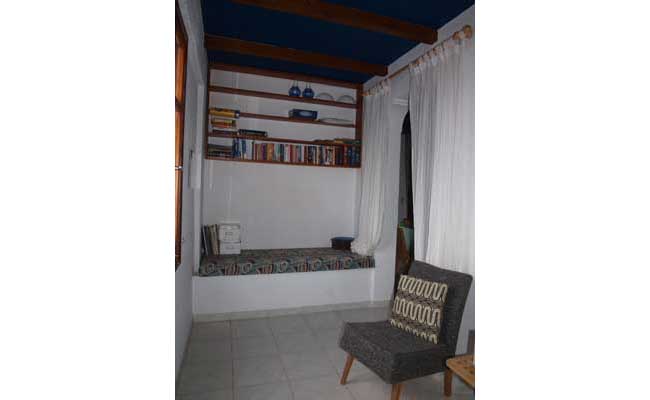 Sunroom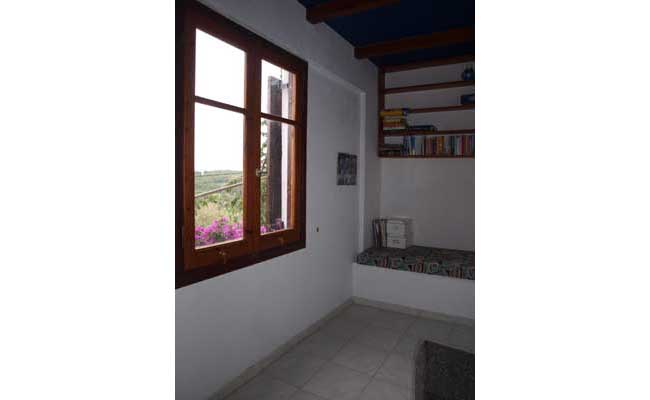 Sunroom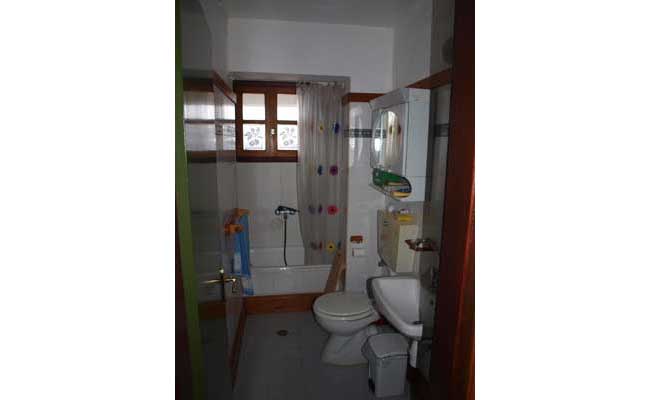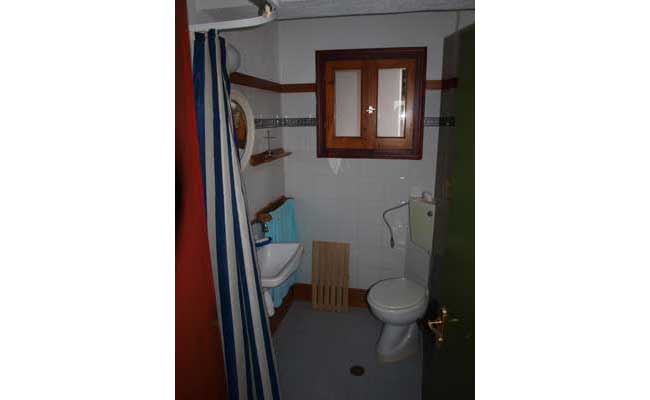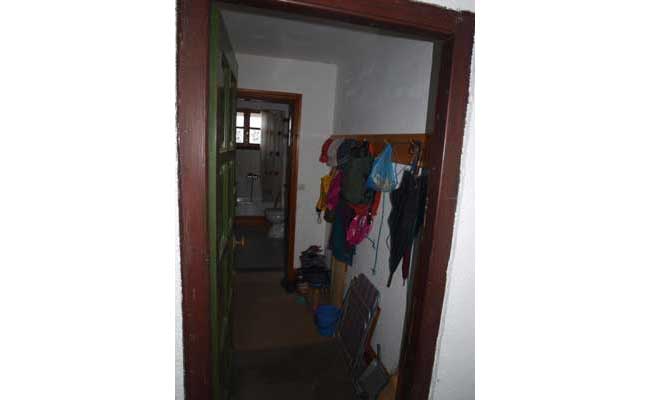 Entrance hall to bathroom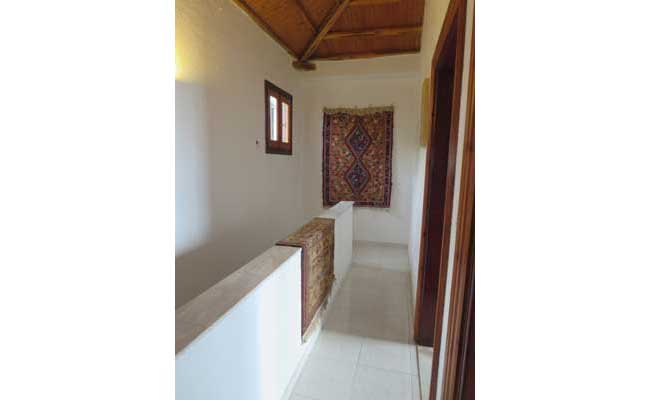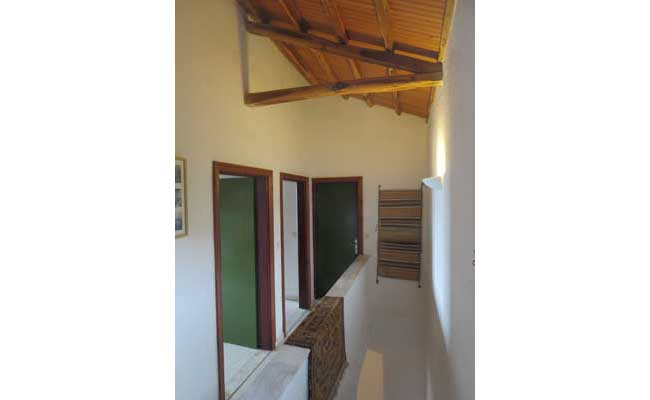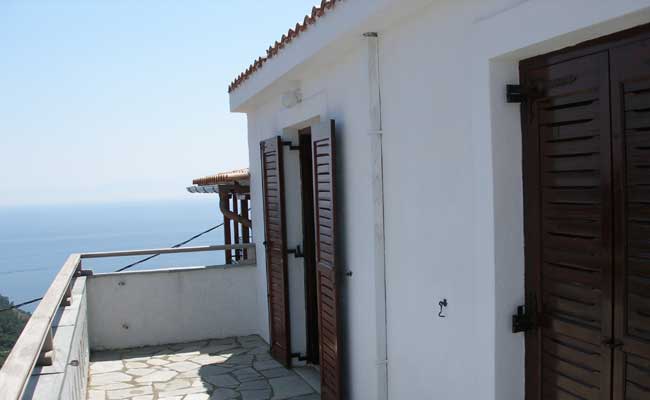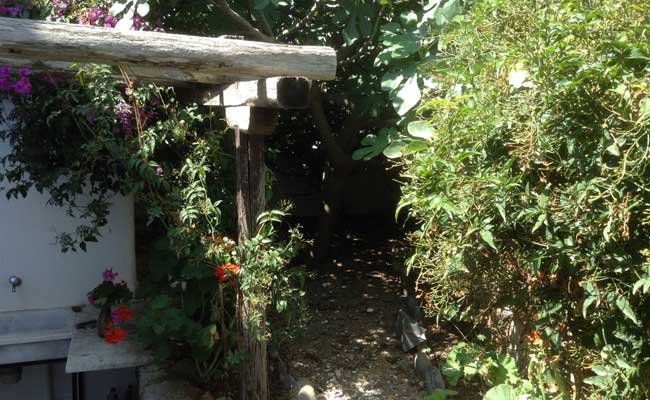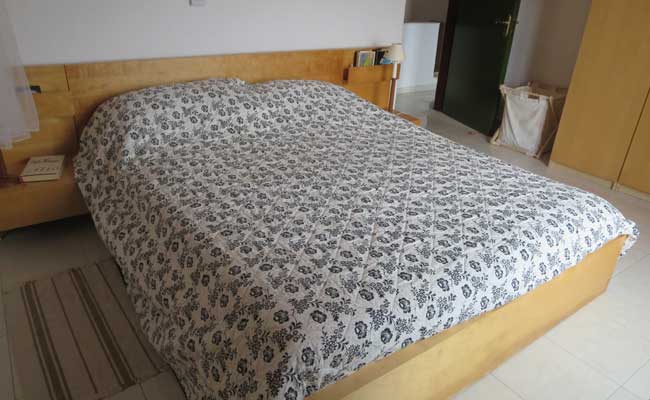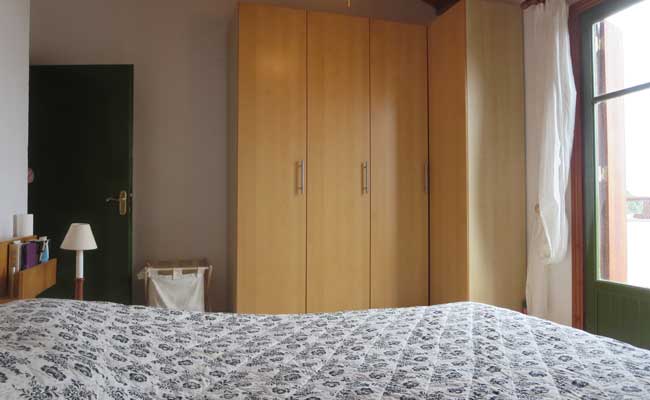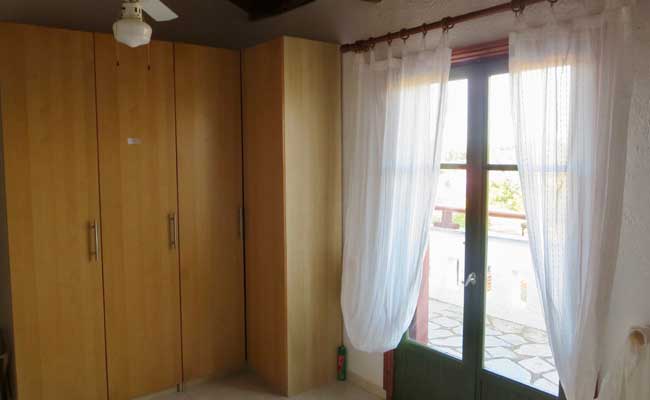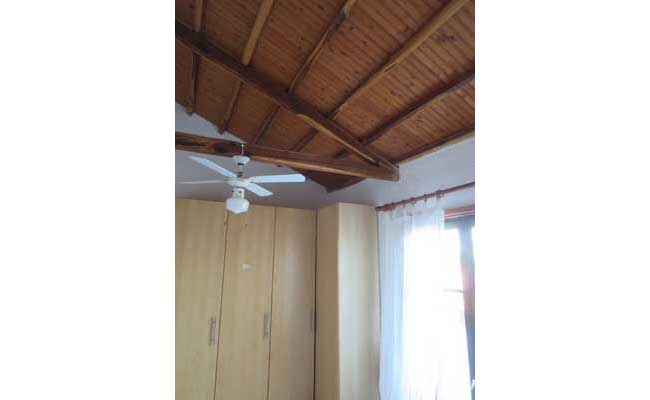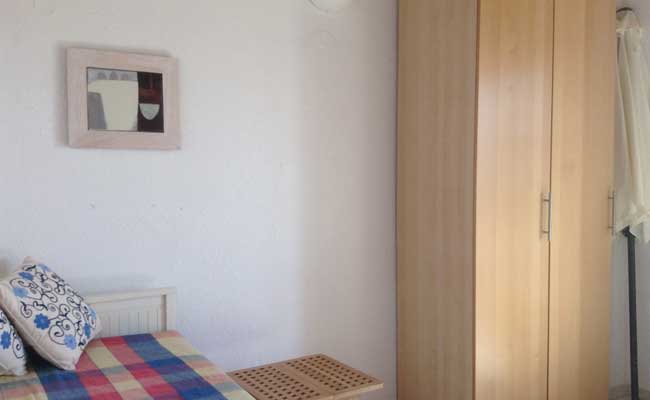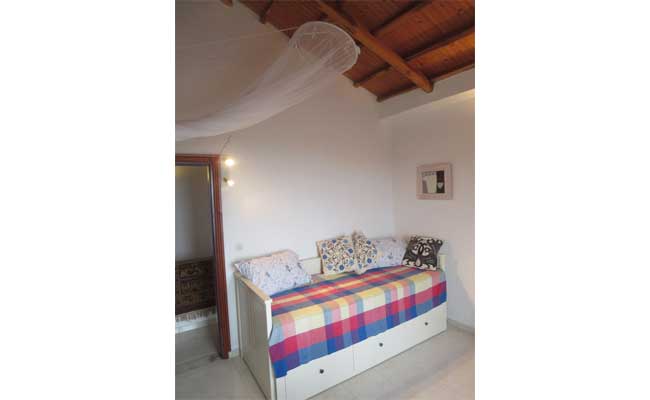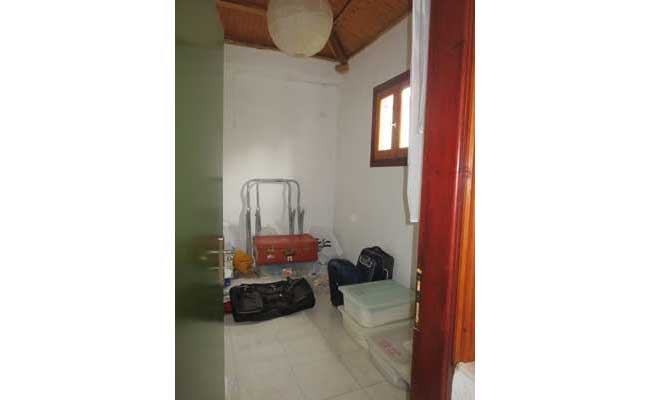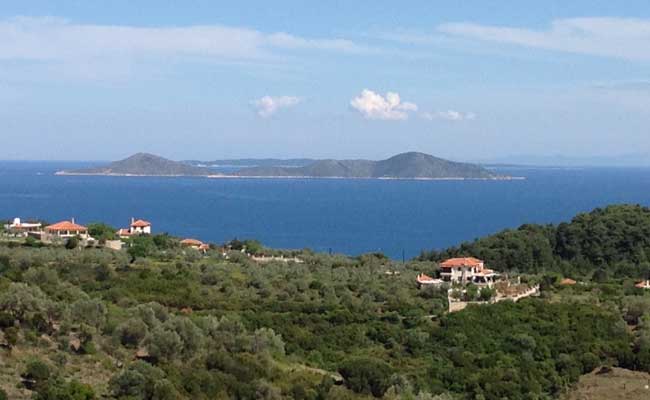 Balcony view of the 2 brothers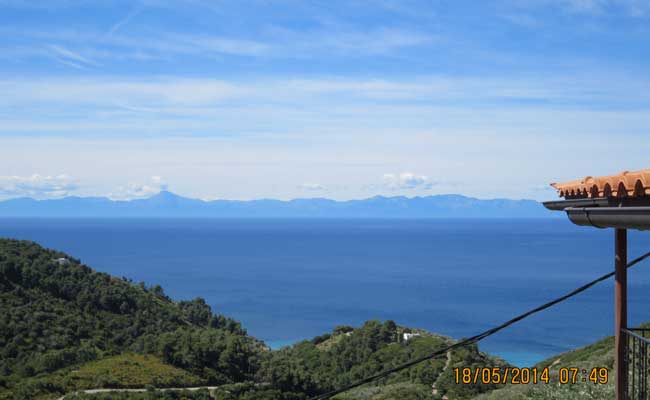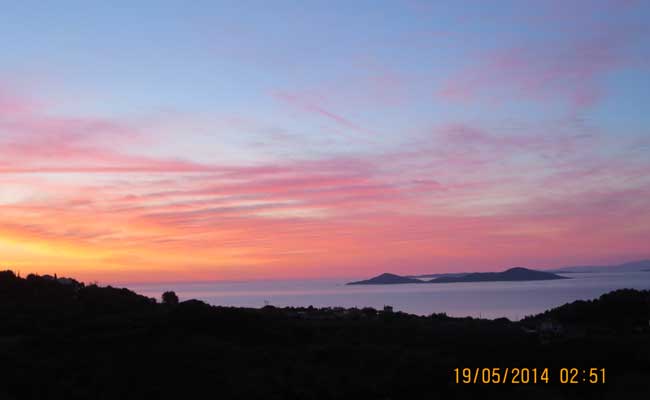 This property has two entrances and the present owners tend to use the courtyard entrance although the official front door is on the other side of the house. Both look on to very quiet access paths/roads.
The exterior woodwork is very solid and painted in a muted green which works very well.
The interior of the house is tiled throughout in a pale creamy marbled tile.
Access to the courtyard is through a wooden courtyard gate leading into an area with plants and a trellis overhead. There is a built in BBQ with your own lemons grown there in the courtyard. There is also an olive tree and rosemary plants.
This well-kept area has outdoor steps leading to the ground floor which comprises of one very large room with a breakfast bar dividing the kitchen area from living area and several other rooms.
The kitchen has a Gaz hob with an electric oven. It has plenty of under counter storage concealed behind very good quality wooden doors. There is the essential fridge freezer and a stainless steel sink. The kitchen is tiled beautifully with a tile with blue and green border. The breakfast bar divides the room and on the sitting room side there are open shelves.
There is also a small but very useful under-stairs storage area.
In the sitting area there is a typical Alonissosian corner fireplace and a good sized dining table with chairs plus others. The room has a very open airy feel to it. Off this room the previous owners have converted part of their large balcony to form a sunroom. This has a large window facing the countryside and presently has two bunk style seating areas and a couple of easy chairs.
This property has two bathrooms on this floor and is unusual in that it has "extra" space compared to some of the other village houses.
Shower room one has all the usual fittings in white plus a shower and is a good size. This is off the main living area. From this area there is a hallway which has plenty of space for storage and for hanging coats etc. At one end of the hall is the second bathroom tiled in light grey with slightly darker grey flooring. This has a bath with storage at one end.
The hallway leads to another storage room of good size and to a door to the outside of the property.
Here is a very attractive and very private area with a marble sink and drainer in one corner. The whole area is covered in plaka and steps lead up to solid double doors opening onto the village street. (This is officially the front entrance). There is a large fig tree producing delicious figs, and a shady area covered with scented jasmine.
Returning to the house -
White marble stairs lead up to the upper floor.
This floor has two front facing rooms which share a stunning plaka covered balcony giving excellent views to all the surrounding countryside. This balcony also has a slightly higher wooden rail to make it safer for younger children.
The first of these two rooms is the biggest room with a king sized bed (160cm) and attached bedside cupboards and a very large four door wardrobe with plenty of storage. It also has a white ceiling fan for summer and small wall heaters for the winter. It has open beams.
The second bedroom presently houses a day bed with drawers underneath but would equally suit two singles or a double bed. Until now this has doubled as a reading room. It has a double wardrobe. There is a small wall heater and this room has open beams.
The third bedroom faces the other side of the house and also houses the immersion heater. It would be suitable for use with bunk beds or occasional bedroom.
A lovely house very well maintained and much loved.