Houses for sale
Patitiri Village House
This super sturdy village house is a snip!
Not the most amazing view but for someone looking for a second holiday home or indeed year around this is great.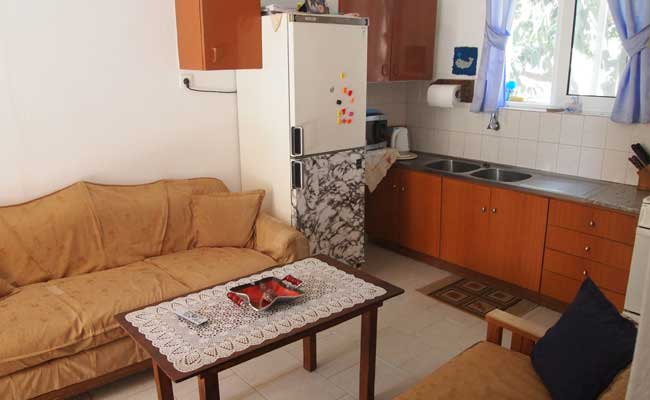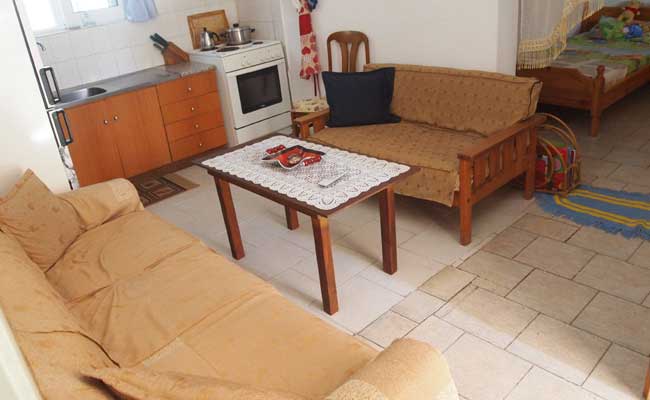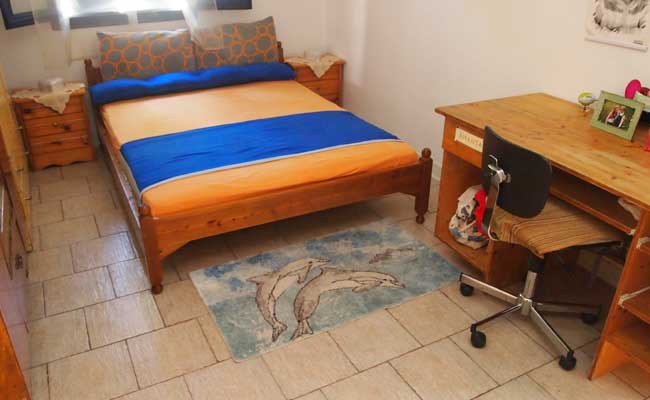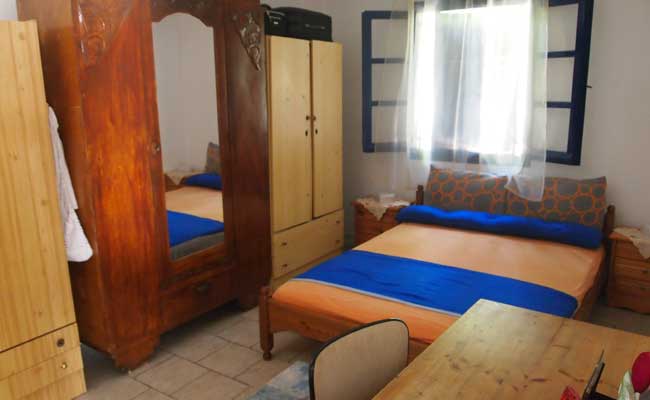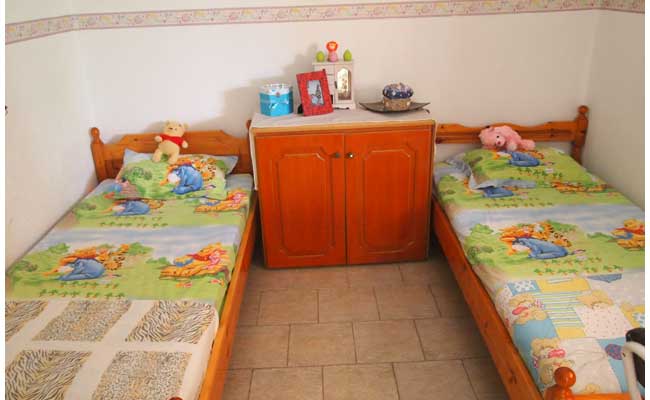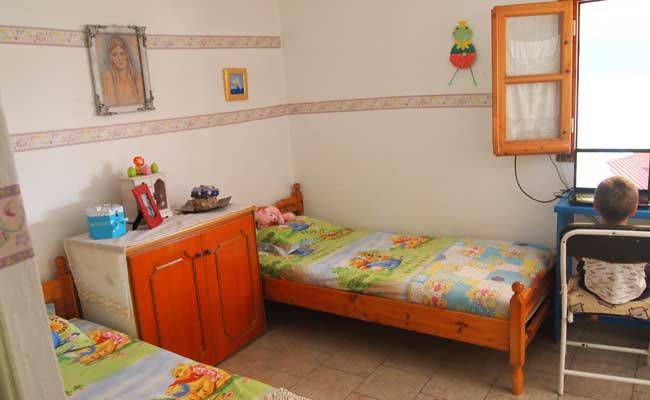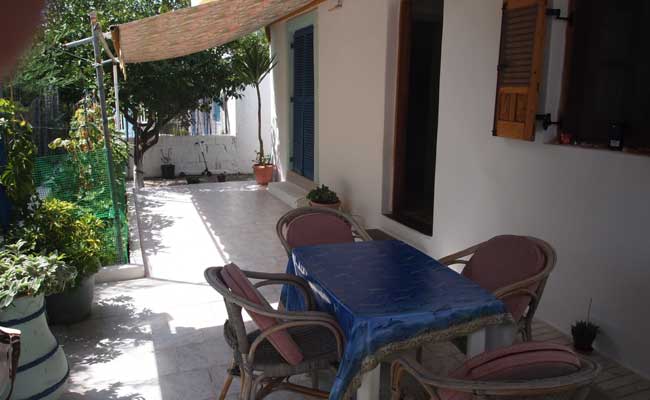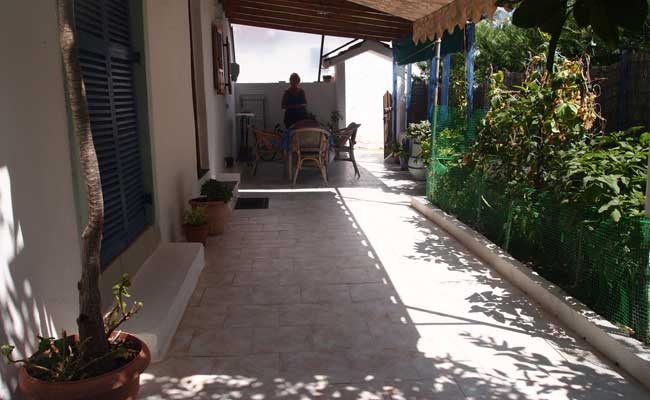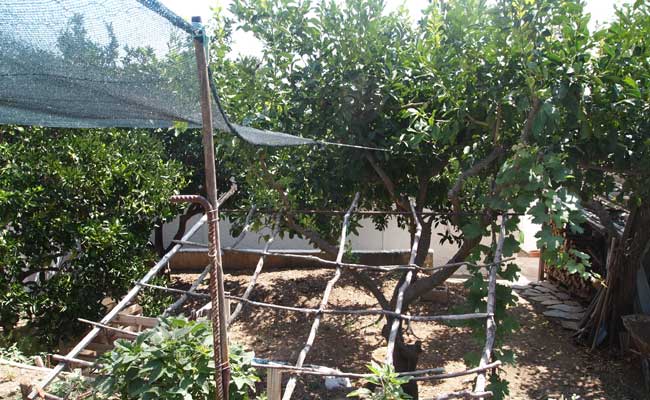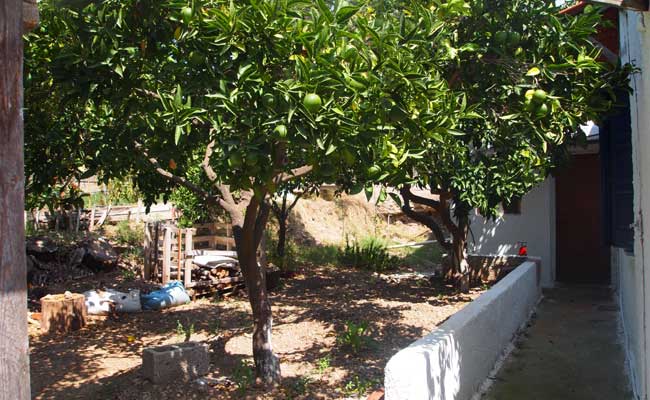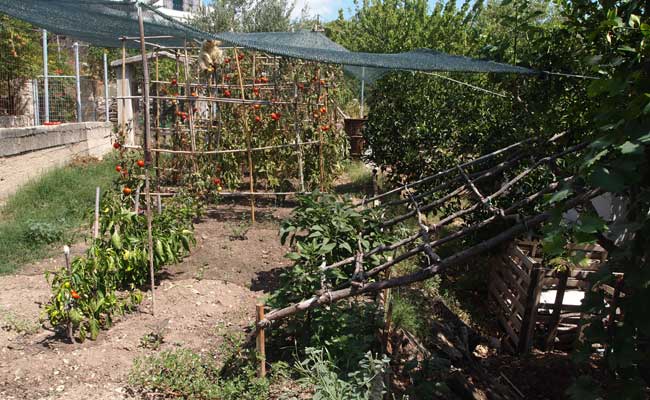 It is in a good position in that it is in a very quiet area and set quite high up in the village of Patitiri.
It is within easy walking distance of several beaches, all the shops and the harbour front area. All in all very conveniently placed but very private.
It has a secure fence around and is situated in quite a large plot of 245.76 square metres which offers a lovely garden area. Presently it has oranges, lemons and mandarins plus a laid out kitchen garden area. There is still plenty of room and a good sized shady patio could be built here.
To the front of the single storey house is the courtyard gate which opens onto a patio approximately 12m x 3m which is tiled. Part of the patio has a pull down sunshade and part has a solid wooden sun shade. There is plenty of room for a table and chairs for outside eating.
Going through the front door you enter directly into an open plan kitchen and sitting room. To the left is a large double bedroom approximately 5m x 3m which opens up via French windows onto the patio. There is also a window onto the back garden.
The sitting room/kitchen/dining is approximately 2.8m x 5m. It has all the required white goods but these could be updated.
Going through an arch to the right is what is presently a twin bedroom about 3m x 3m and off this room is a shower room and the access to the back door and garden. It likewise has French windows onto the front patio.
The twin room could be preserved as such or turned into a separate sitting room.
The house could easily have another floor put on or a lovely roof top terrace could be constructed very easily which would give good sea views to the islands of Two Brothers.
The house is about 40 square metres.
The house has mains water and electricity.